"Annual Heritage Coast Sail Days on Lake Huron"
Episode #1501
This event includes a Traditional Boat Regatta where handmade rowing and sailing boats compete. If you build it, they will come and that is exactly what they did for this event. Then it's on to celebrate and enjoy good music and good food.
Last Week
Episode #1506
"Our Favorite Fishing Trips PT2"
(Midwest / Ontario)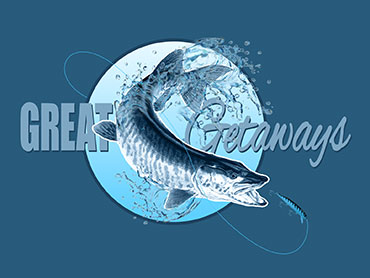 We have had so many great fishing adventures in and around Michigan that it was time that we took the best and put them in a series of 2 shows. You will enjoy everything from fly fishing on the Rifle River to salmon fishing on Lake Huron. This is part 2 of 2.


Great Getaways is a television travel series that spotlights active getaway adventures across the Midwest and Canada with an emphasis on the outdoors. Host Tom O'Boyle travels to a variety of destinations and talks to the locals about vacation and recreation opportunities. Join us as we continue to discover more Great Getaways.