Travel Planner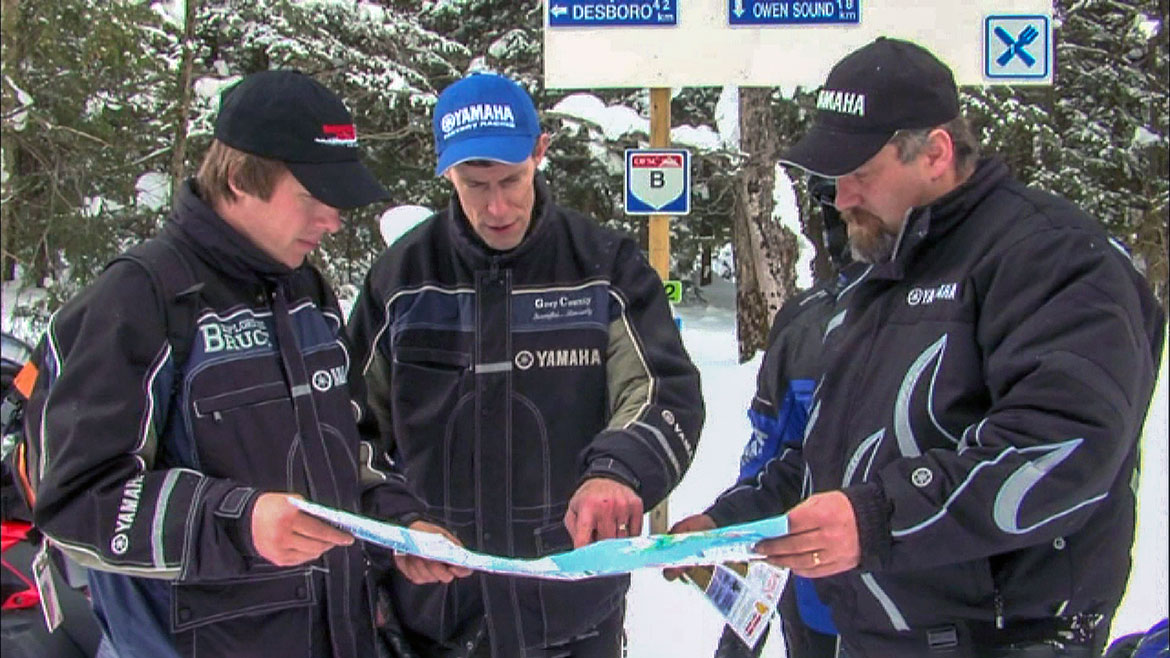 "Ontario's Bruce Peninsula in Winter"
Episode #2001 Travel planner
On today's show we are going to look back to a pre-pandemic winter trip to Ontario. From snowmobiles to skis, we will take a scenic tour of Owen Sound around Georgian Bay.
Show Introduction
Location: Grey and Bruce Counties, Ontario
If you like snow you are going to love today's show. It is another winter adventure for the whole family. Our trip will take us from Owen Sound, Ontario, down to the Blue Mountains and then all the way up the Bruce Peninsula. It's a trip that will be filled with everything SNOW! Ontario snowshoeing, snowmobiling, snow skiing with lots of snowy scenic beauty. Lets start our SNOWY TRIP!
Owen Sound
Location: Owen Sound, Ontario
Bryan Plumstead the Executive Manager of tourism for Grey County Ontario would be our guide through Owen Sound. Anybody that knows anything about Canada knows Owen Sound, Ontario located on the beautiful Georgian Bay. It is the cultural hub of Grey County with art fairs and festivals of all kinds but today it would be our snowy playground.
Harrison Park
Location: Owen Sound, Ontario
Owen Sound is in the heart of a vast natural wonderland, and I guess you could say that Harrison Park is the glowing jewel in its crown. It is an outdoor playground the whole family can enjoy! As we continued through the park we came across a couple doing one of the other favorite winter past times here, snowshoeing!
Blue Mountain
Location: 190 Gord Canning Drive - Blue Mountains, Ontario
Blue Mountain has evolved into Ontario's premiere four-season playgrounds. During the winter you can enjoy thirty-four trails, ranging from beginner to double black diamond, stretching across the scenic Niagara Escarpment, and reaching 720 vertical feet. You'll maximize your on-snow time with 13 lifts, including four high-speed six-person chairs. And there's plenty of action after the sun sets, with 22 trails and 10 lifts under the lights.
Inglis Falls
Location: 237785 Inglis Falls Rd - Owen Sound, Ontario
One of three waterfalls that surround the City of Owen Sound, Inglis Falls is the best known and most visited. Situated in the heart of the 200-hectare Inglis Falls Conservation Area, Inglis Falls is an 18 meter high cascade, created by the Sydenham River meeting the edge of the Niagara Escarpment. The erosive power of the water has carved a deep gorge at the base of the falls. On a clear day you can see down the valley into the City of Owen Sound and out to the Owen Sound harbor.
Snowmobile Clubhouse
Location: Hepworth, Ontario
We soon arrived at one of snowmobile shacks that dot much of the trails in this area. Put together as a warming shelters and a place to have a bite to eat by the local snowmobile clubs, it is a sight for sore eyes to anyone that has been on the trail all day.
Sawmill Nordic Centre
Location: Hepworth, Ontario
The Bruce offers tremendous Ontario cross country skiing opportunities. Several organized ski clubs have developed winter trail systems that accommodate varying abilities and styles. Their assortment includes classical track set trails, groomed laneways for skate skiing, and marked routes for backcountry bushwhacking.
Sauble Beach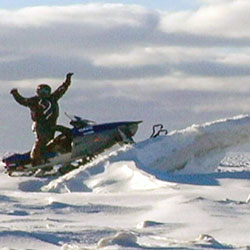 Location: Sauble Beach, Ontario
Everyone goes to Sauble -- grandparents, families, teenagers, singles, and lovers, from near and far. Sauble was voted the number one beach in Ontario (Toronto Star) in 2002 and in 2004 was named one of the top 10 beaches in Canada (MacLean's Magazine). Visit a Sauble Beach Cottage this summer!
Wiarton / Bruce's Caves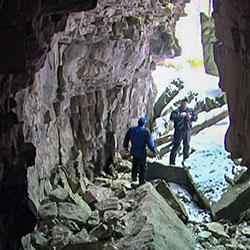 Location: Wiarton, Ontario
We spent the night at the Waterview Bed and Breakfast. Located just outside of Wiarton in Bruce County this was a great place to stay with luxurious rooms that included fireplaces and hot tubs it was just what the doctor ordered after a long day in the cold. After a nice rest we went to explore Bruce's Caves just outside of town.