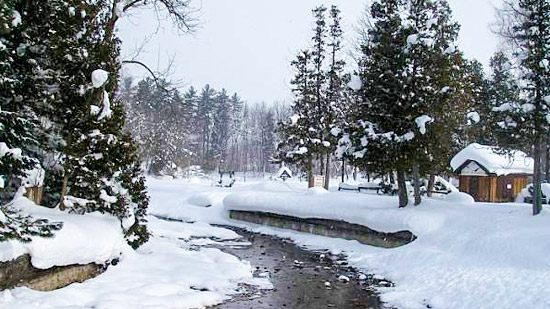 Episode #7723 | week of January 4, 2018
Grey & Bruce Counties, Ontario
"ONTARIO WINTER ADVENTURE"
Here is a Getaway for everyone who loves winter fun. Starting on the snowmobiles we will take a scenic tour of Owen Sound around Georgian Bay. Then it's off to ski the world renowned Blue Mountains with some of the best skiing east of the Rockies.
Episode #7724 | week of January 11, 2018
Upper Peninsula, Michigan
"WILDERNESS SNOWSHOEING"
There is no place like Michigan's Upper Peninsula when it comes to deep snow and lots of it. We will snowshoe deep into the Hiawatha National Forest for some incredible scenery. We won't stop there with the snowshoe adventure. We find an abandoned trail that will give us all that we can handle with the big shoes.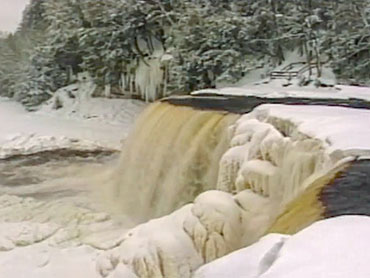 Episode #10024 | week of January 18, 2018
Upper Peninsula, Michigan
"WINTER GETAWAY IN TIME"
We have been traveling through the Upper Peninsula of Michigan in the winter for many years and have had some great times, seen spectacular scenery and witnessed the dramatic beauty that you can only find on the clover peninsula. Join us as we look at the best of winter across the north.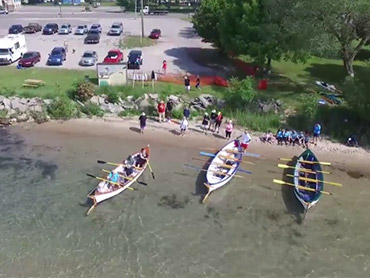 Episode #1501 | week of January 25, 2018
Tawas Bay, Michigan
"ANNUAL HERITAGE COAST SAIL DAYS ON LAKE HURON"
This event includes a Traditional Boat Regatta where handmade rowing and sailing boats compete. If you build it, they will come and that is exactly what they did for this event. Then it's on to celebrate and enjoy good music and good food.